About The Pastor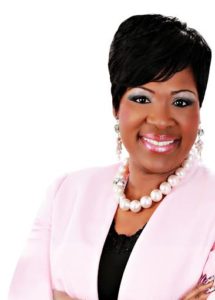 Pastor Marcia Martin Keane-Dawes
Pastor Marcia Martin Keane-Dawes under the anointing of the Holy Spirit speaks forth in sincerity and truth. Chosen as an available and usable vessel unto God, One of her passion for the Body of Christ is to edify, equip, and empower the saints, and to preach the undiluted gospel making disciples, hence fulfilling the Great Commission (Matt 28:19).
Before Jesus sent out his disciples he taught them and before he left them; he promise to equip them with the Power of the Holy Spirit. So it is, then, that we know through the example of Jesus Christ, that the edification and equipping of the saints is necessary to be effective in the work of the Kingdom, and to accomplish the will of God.
Pastor Keane-Dawes is a born encourager and an empowerment Specialist. Pastor Marcia Martin Keane-Dawes is called to preach the gospel, impart the Anointing, activate and release the Gifts of the Spirit of God to those who have prepared themselves to receive from the Lord. In obedience and because of her desire to see the will of God accomplished in this hour, Pastor Keane-Dawes has stepped up to answer the call of God and Founded the ministry, which God named HOLINESS KINGDOM AMBASSADORS INTL. MINISTRIES. A no nonsense preacher, she tries to accomplish the mandate which God has given to the ministry by exemplifying and preaching HOLINESS to those who God will allow her to come in contact with. Pastor Keane-Dawes pledge full allegiance to God and will continue to grow the ministries that God has given her stewardship over until the day of Harvest.
Pastor Keane-Dawes serves in the ministry with her husband, Maurice and her four (4) children.