We are so pleased that you have stop by to visit our website!
We pray you will experience the power of Jesus Christ, we pray you will be blessed, strengthened and encouraged by the content of our website. Holiness Kingdom Ambassadors Ministries is here for you. We are a body of believers, together we declare the glory of the Lord and celebrate Jesus as King. We study the Word, practice what we learn and in the process grow together. Be empowered as you journey through our site and may the Lord bless you richly!
HKAIM 4th ANNIVERSARY CELEBRATION
All are invited to join us as we celebrate the faithfulness of God!
June 11-14, 2015 @ 7:00 PM NIGHTLY
SATURDAY, JUNE 13th
"WEAPONS OF WORSHIP"
Join Pastor Marcia Keane-Dawes, HKAIM worship team &
World renowned MARVIA PROVIDENCE,

PURCELL ROBINSON; FIRST TIME IN CANADA

,

& O'NIEL WATSON, IT'S GOING TO BE EPIC

! Don't Miss it!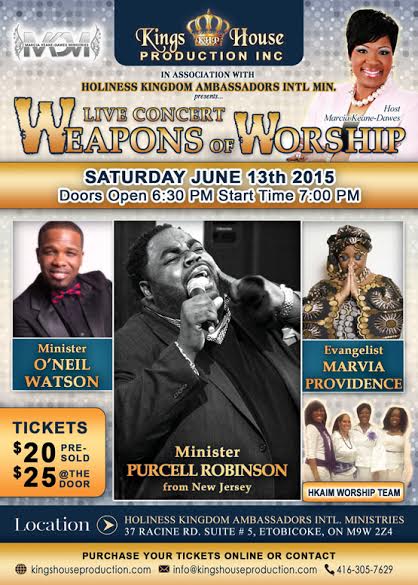 A CELEBRATON OF FATHERS, SUNDAY JUNE 21, 2015 @ 4:00 PM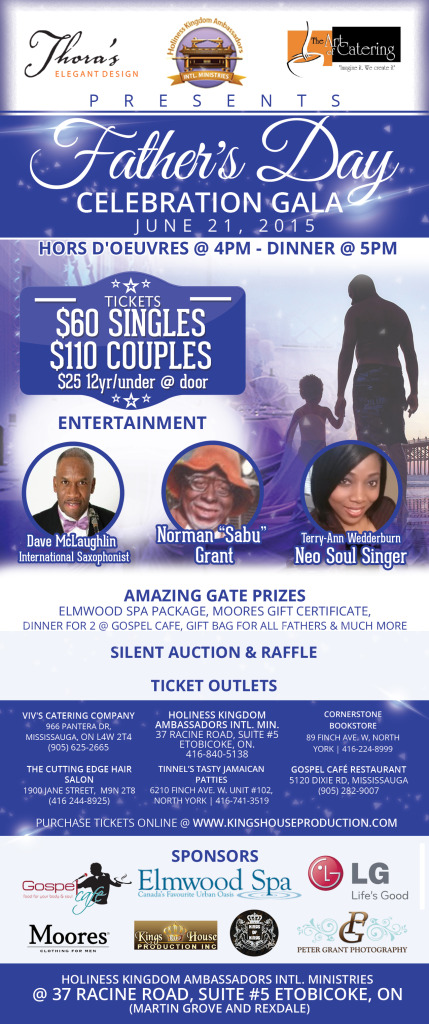 FIRST TIME IN TORONTO,
WARRIOR WORSHIPER